Execute strategies with your own

Chief Information Officer
Are you looking for an unbiased & trusted partner to advise and help plan your next IT move? Digital transformation may focus on process, productivity, security, tools, compliance, best practice but it also very much centers around cost cuts. Cloudience works with a diverse list of next generation tools along with entities that are successfully applying them. We can quickly assess and advise you on the solutions that fit your business model and stage you outperform.
We integrate and support solutions that feel natural and familiar, allowing your staff to work frustration free while equipping them with efficiencies that remove every IT bottleneck in your growing entity. Our knowledge of compliance requirements helps us design solutions that prepare your team to be confident yet productive, while safely protecting sensitive data. We take the care to ensure the best protocols are in practice keeping data highly available, protected from malware and encrypted in transit or at rest while remaining in the right hands. We offer all the benefits of having your own IT department for a fraction of the cost of hiring a single IT resource*. Offload your IT hassles and empower your team to do what you do best.
Cloudience can help support or digitally transform your team with: 
✓ Knowledgeable US Based Help Desk
✓ CRM, Billing & Scheduling Support
✓ Secure Firewalls & Encrypted Communications
✓ Process & Workflow Automation
✓ Compliance & Risk Assessments
✓ Cloud & Hybrid Server based solutions 
✓ Documentation & Asset Tracking
✓ Network Vulnerability Scans & Penetration Testing
✓ Security Awareness Training
✓ 24/7, 365 Security Monitoring
✓ Simplified & Automated Processes
Get started with a Free Assessment
Responsive Helpdesk
Enable your team to meet deadlines, collect billings and focus on your business. With Cloudience your staff has a resource they can rely on for immediate response and resolution of day to day technology hang ups.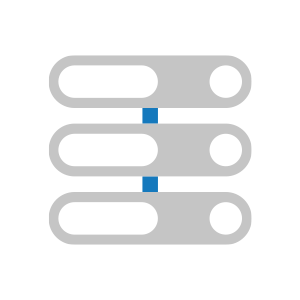 Server Management
Secure, Boost Performance, Manage Patching, Monitor and Maintain 24/7/365
CRM & Application Support
Choose the best software, Issue the right credentials, automate workflows, schedule, remind, bill, fax, scan and fuel your staff to work at their best.
Regulatory Compliance
Protecting data has never been more challenging and necessary with every added security risk along with the accompanying compliance Act enforced. Cloudience helps you identify and stay compliant with HIPAA, SOX, GLB and PCI requirements.
Data Security
Dont fly under the radar with security. Start protecting sensitive corporate and individually identifiable data for a solid, long term growth strategy. Cloudience provides the tools and training to keep all your data safely secured.
24/7, 365 Security Monitoring
Our comprehensive approach means we serve your business day and night proactively and responsively monitoring your systems and respoding as your IT department even when you are not aware.