Don't leave gaps in your data security
Undoubtedly, our lives revolve around the internet. We shop, bank, communicate and surf both at home and work. We use office and mobile devices unaware of real threats because we believe our presence online is flying under the radar. Every moment of inaction, however, places our data, business and clients at risk.
With over 90 million unique strains of malware and unthinkable variants of spam, spoofing, bot and spyware attacks, valuable data is in a fragile state of vulnerability. Risks include loss or theft of smartphones or laptops with confidential information, unauthorized device usage, unbridled internet surfing, inbound spam and rogue hardware resources.
Statistically, within several hours of connecting to the public internet you are already targeted. In fact, it is eye opening the many vulnerabilities that exist on the average business computer network. These unknown gaps and back doors pose significant security threats and would even bar your entity from passing regulatory security compliance standards.
While 59% of midsize businesses plan to implement cloud services along with Bring Your Own Device (BYOD), 38% admit they lack the resources to mitigate the risks.
Cloudience offers a comprehensive strategy for assessing and removing these threats.  We partner with the major hardware, data and cloud security leaders such as Microsoft, Apple, Google and Dell Sonicwall among others, utilizing best practice tools to find and eliminate vulnerabilities that exist in your environment preventing these types of malicious attacks or opportunistic threats from causing harm to you or your clients.
We can conduct a full security analysis of security patches, rogue accounts, simple passwords and exposed directories and shares that should be locked down.
In 2020 is your IT up to speed with data protection? Let us give you:
✓ Some initial tips and best practice suggestions from professionals
✓ Valuable recommendations for cost saving opportunities
✓ Opportunities within your existing environment to improve efficiency
✓ Suggestions for technologies to extend your capabilities
Get started with a Free Assessment
Server Backup
On-site Service
Mobile Device Management
Information Technology Strategy
Hybrid Cloud Integrations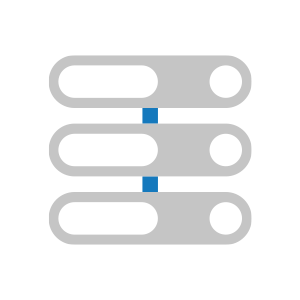 Server and PC Management