With the right mix of experience and technology, Cloudience delivers IT and Web solutions enabling your business to grow while lowering overall costs.  Utilizing the proper network infrastructure, managed servers, managed websites, CRM, VoIP and web strategies, Cloudience can empower your business with real time, actionable and competitive intelligence.
Revolutionizing "the way IT's done"
As your business grows, IT becomes more central. Cloud & Hybrid solutions turn the traditional, up-front capital expense into predictable, affordable operating costs. Where growing entities get stuck is keeping up with new technologies, trends and the complexities of interconnecting & automating workflow. A single IT worker is ill equipped to tackle convergence of cloud, web, server, firewall, WiFi, network, mobile, security, compliance, cabling, virtualization, VoIP, video. Cloudience solves all those problems by providing a simple, cost effective service that supports every technology and software your business depends on.
We Keep "IT" Simple
Cloudience can design and build your IT infrastructure "From the Wire to the Web" boiling down all the many IT services to one simple service.  Let us start with your structured cabling then build out your network, cloud servers, workstations, website/intranet, crm, phones etc.  Managing the complexity, we "keep it simple" for businesses of all requirements by providing one resource for all things IT.
We Keep "IT" Up
Our core team has more than 35 years combined IT experience and 15 years online marketing experience.  Members of our team are certified or experienced with Google, Microsoft, Apple, Sonicwall, Ring Central, Databases, EMR's and many other technologies offering you the very best solutions and support. Our solutions will not force you to toss your usable existing technology, but rather re-purpose it to work more effectively.  We don't believe in profiting by up-selling hardware or software. Our value proposition is enriching your business with the tools and methods that blow your competition away.
We Keep "IT" Clear
Technology was meant to benefit and serve people, not the other way around.  Our business is to help people harness the latest web and cloud technology in a comprehensive and useful way.  We strive to make every solution crystal clear so you understand and know exactly how it is benefiting.  We also make our design process as "hand held" and painless as possible.
We Love "IT"
We thrive on realizing business success stories. That's why our model is built around a win-win relationship where team members are rewarded based on the growth and success of our clients. We are humbled and grateful at every positive testimonial we receive because we put our heart into it. This is our team's cumulative passion. We believe in the latest technologies we offer, use them internally to run our own business and heartily promote the IT we entrust our own processes to.
✓ Knowledgeable US Based Help Desk
✓ Clear, Concise IT Consulting
✓ Cloud & Hybrid Solutions
✓ Repurpose Your Existing Investments
✓ Offer 24/7, 365 Security Monitoring
✓ Simplified & Automated Processes
Get started with a Free Assessment
Responsive Helpdesk
Enable your team to meet deadlines, collect billings and focus on your business. With Cloudience your staff has a resource they can rely on for immediate response and resolution of day to day technology hang ups.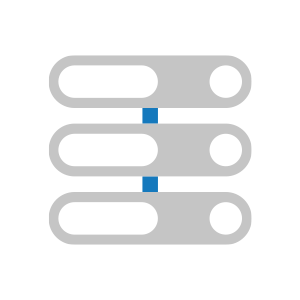 Server Management
Secure, Boost Performance, Manage Patching, Monitor and Maintain 24/7/365
CRM & Application Support
Choose the best software, Issue the right credentials, automate workflows, schedule, remind, bill, fax, scan and fuel your staff to work at their best.
Regulatory Compliance
Protecting data has never been more challenging and necessary with every added security risk along with the accompanying compliance Act enforced. Cloudience helps you identify and stay compliant with HIPAA, SOX, GLB and PCI requirements.
Data Security
Dont fly under the radar with security. Start protecting sensitive corporate and individually identifiable data for a solid, long term growth strategy. Cloudience provides the tools and training to keep all your data safely secured.
24/7, 365 Security Monitoring
Our comprehensive approach means we serve your business day and night proactively and responsively monitoring your systems and respoding as your IT department even when you are not aware.