Add a trusted advisor, strategic planner, digital transformer & IT cost crusher all in one move.
Hire a Virtual Chief Information Officer
Are you looking for an unbiased & trusted partner to advise and help plan your next IT move? Now more than ever, it makes sense for small businesses to outsource strategic IT planning to an MSP that brings along vCIO services in the package. Modern IT consulting helps you navigate digital transformation, drive process efficiency, fortify security, aid compliance, and continually drive down costs by reducing unnecessary and outdated IT spend. With over 2 decades of business consulting experience combined with the right partnerships, Dan Rubianes and the team at Cloudience can help you identify pain points and develop strategies for your IT to give you leverage in the digital age. We'll assess and roll out the solutions that fit your budge. We're here for complex issues and escalations. Treat us as your IT guru in your back pocket!
Get Started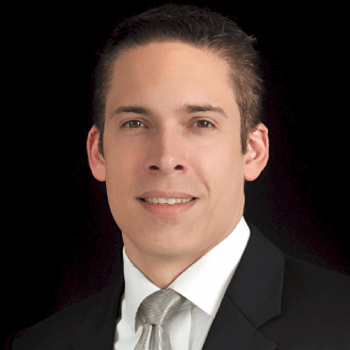 Make the Best Technology Decisions for Growth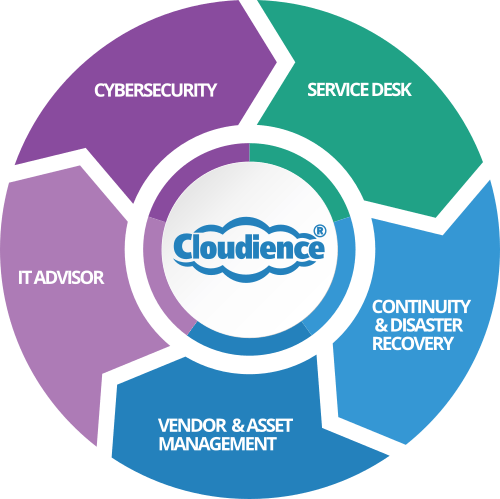 Meet today's IT needs while anticipating tomorrow's growth projections. Gain a competitive advantage with a team of advisors who continually assess and customize your business IT workflow for optimal performance. With proper planning and reporting, your IT roadmap is clear and achievable.
Get Started
Cost Benefits
One Flat Fee
With managed services you can expect a predictable low monthly rate for unlimited IT support
No New Salaries
Add an entire IT department for a fraction of the cost of bringing on just one additional full time IT resource & no need to manage them!
Lower Hourly Rates
Not only did we start with the lowest industry avg pricing but with a managed plan, get projects done with further reduced hourly rates.
Rapid ROI
On average our clients see a 10% return on investment year 1 with many realizing savings on month 1 with strategic partnerships
CapEx or OpEx
Flexibility to make strategic up front purchase or go the operating expenses model via Cloud Service
Time is Money
The unseen cost benefits of Cloudience include saying goodbye to downtime, outages and unproductive staff
Our staff and technology looks after your staff and technology so you can be free to focus on what your business is all about.
Learn More
Switching IT providers, starting a new project or just need support? Call now 855-8CLOUD9 or just reach out below