Effortless, affordable business IT services
Cloudience provides all of the benefits of an internal IT department without the pain of staffing your own. Hiring an IT guy is being replaced with entire team that travels wherever you are supporting all your staff and remote locations for a fraction of the cost. While your IT person goes on vacation, permanent retirement or just a siesta, Cloudience never sleeps on your critical business IT infrastructure. We'll watch, support and protect 24/7/365.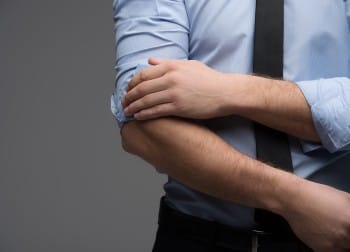 Why Managed IT Services ?
Businesses today own more risk, complexity and management responsibility than ever with remote workers, IoT and mutli-cloud platforms. Internal IT departments require the constant challenges of staffing, training, securing and adoption of new technologies. Without objective guidance, poor investments can be made in haste and tools can become outdated soon after a major IT rollout. Cloudience managed IT services provide next generation technology and processes for your strategic advantage. Even more, you get a team of experts on every subject guiding and implementing your infrastructure flawlessly.
supporting and prioritizing IT spending to meet your short and long term goals. Help with networks, servers, devices, cloud, cybersecurity, hybrid workforce, communications and compliance. 
This relationship can significantly reduce overall costs, downtime, security worries and management efforts. Good IT can boost staff morale and productivity by getting them back to work quickly while lifting the burden on strained resources. 
Managed IT Services allows small and mid sized businesses to augment their staff with co-managed teams or completely get out of the IT business  and focus on what they do best. 
Learn more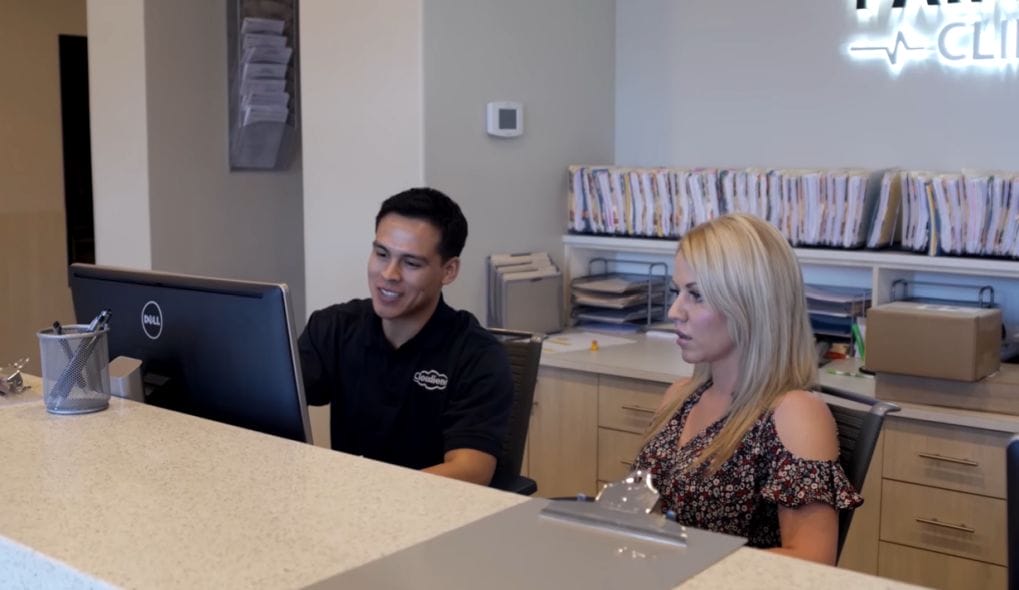 With a Managed IT Service provider, entities and executives can abandon the IT business and focus on their core competencies while leaning on a support that can resolve issues faster. Traditional, on-demand IT relationships may not respond fast enough to critical needs as they staff for their present volume making it impossible to predict or manage an influx of incidents that can easily break out on any given day or week. While they may promise to respond quickly they have also made that promise to 100 other clients. With a managed agreement, there is a contractual obligation to respond with priority. Cloudience employs a unique algorithm to discover patterns of resource utilization maintaining the right levels of trained US based staff for 24/7 support. 
schedule a call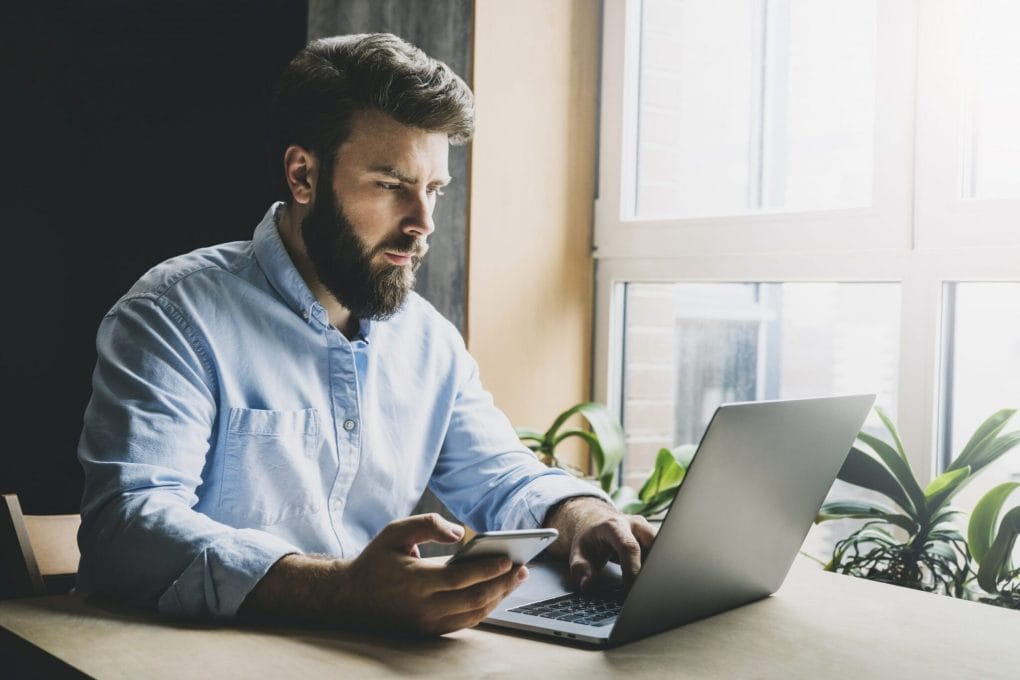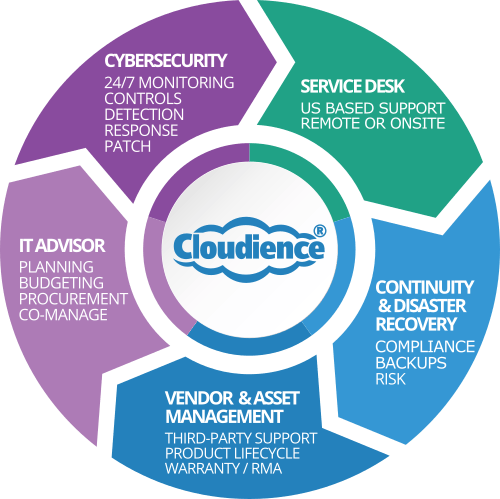 Cybersecurity & Compliance
The sheer number of vulnerabilities we find on the unattended IT network is staggering. These back doors pose significant security threats to critical data and raise high risks in most simple compliance standards. Cloudience offers a comprehensive strategy for assessing, eliminating and defending from these threats. We fortify our clients with a multilayer, defence in depth approach utilizing frameworks and practices that address critical and mitigate lower risks that threaten your business, clients and reputation. We can conduct a full analysis of security controls, policies, classifications and staff readiness uncovering exposed data & assets that should be locked down.
Sadly, companies who have suffered a breach are the best advocates for managed IT services. Cybersecurity also entails knowledge invested and documented in a team as opposed to just one IT resource who is the only custodian of such knowledge in a crisis moment.
Learn more
Our staff and technology looks after your staff and technology so you can be free to focus on what your business is all about.
Learn More
Cost Benefits
One Flat Fee
With managed services you can expect a predictable low monthly rate for unlimited IT support
No New Salaries 
Add an entire IT department for a fraction of the cost of bringing on just one additional full time IT resource & no need to manage them!
Lower Hourly Rates
Not only did we start with the lowest industry avg pricing but with a managed plan, get projects done with further reduced hourly rates.
Rapid ROI
On average our clients see a 10% return on investment year 1 with many realizing savings on month 1 with strategic partnerships
CapEx or OpEx 
Flexibility to make strategic up front purchase or go the operating expenses model via Cloud services
Time is Money
The unseen cost benefits of Cloudience include saying goodbye to downtime, outages and unproductive staff