Identity and
 Access Management
Provision, audit and revoke as needed
Granting your team access to vital resources efficiently and securely is the job of Identity and access management. Who has access to what and when? How many systems do they have access to? Who had access to data when key changes occurred? Identity and access management is also required to meet any regulatory compliance standards. 
Cloudience helps you choose the right tools to simplify access through single-sign-on, consolidate passwords with the right password manager or even help you implement a passwordless solution. Whether provisioning staff members on the first day, increasing or revoking privileges along the way or tracking who had access during a security event, Cloudience can help you setup and manage your identity system. 
Assess Requirements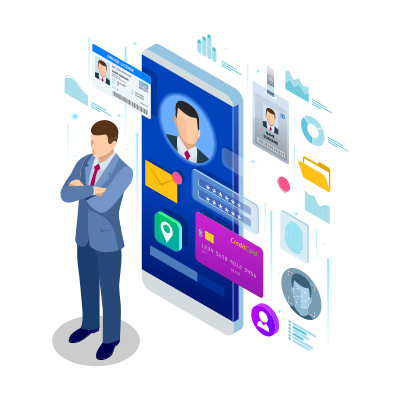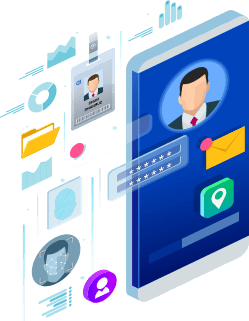 Provisioning and deprovisioning users

Role Based Access management (RBA)

Privileged Access Management (PAM)

Password management & vaulting

Single-sign-on

Go Passwordless

Multi-Factor Authentication

Manage Compliance

Make the Best Technology Decisions for Growth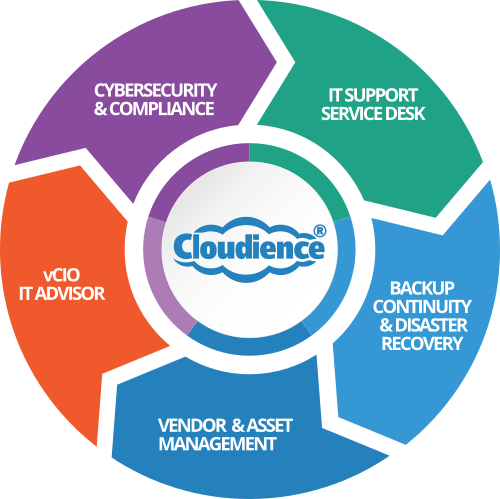 Meet today's IT needs while anticipating tomorrow's growth projections. Gain a competitive advantage with a team of advisors who continually assess and customize your business IT workflow for optimal performance. With proper planning and reporting, your IT roadmap is clear and achievable.
Get Started
Cost Benefits of Cloudience
One Flat Fee
With managed services you can expect a predictable low monthly rate for unlimited IT support
No New Salaries
Add an entire IT department for a fraction of the cost of bringing on just one additional full time IT resource & no need to manage them!
Lower Hourly Rates
Not only did we start with the lowest industry avg pricing but with a managed plan, get projects done with further reduced hourly rates.
Rapid ROI
On average our clients see a 10% return on investment year 1 with many realizing savings on month 1 with strategic partnerships
CapEx or OpEx 
Flexibility to make strategic up front purchase or go the operating expenses model via cloud service
Time is Money
The unseen cost benefits of Cloudience include saying goodbye to downtime, outages and unproductive staff
Our staff and technology looks after your staff and technology so you can be free to focus on what your business is all about.
Learn More
Switching IT providers, starting a new project or just need support? Call now 855-8CLOUD9 or just reach out below