What is a Managed Private Cloud?
While traditional IT systems operate onsite or on-premise, a private cloud removes the risks, complexity and costs of owning and managing all the hardware in your modern IT infrastructure. If you add to that equation a trusted cloud managed service provider to support it, you have "CompleteCloud." What if we told you you would never have to buy another server, network appliance, CAD system, database license or expensive desktop again? That your entire, productive end user experience, with all the services your business relies on can live in the cloud? What if we said you can do this in a completely compliant, secure and productive manner in your own private cloud datacenter that you don't have to manage?
Cloud 101
The basic premise of Cloud Computing lies in converting large, capital expenses into monthly, operating costs by utilizing someone else's infrastructure or shared computing resources as a service. This is where you get the term "as a service." Prevalent adoptions are infrastructure as a service (IaaS,) operating systems & development platforms as a service (PaaS) software and databases as a service (SaaS / DBaaS.) The cloud can also host services such as disaster recovery (DRaaS,) and unified business phone communications (UCaaS.) IaaS is the underlying networking & data center infrastructure needed to build cloud computing upon. PaaS on top of IaaS provides a platform and operating system to develop and manage your own software upon. SaaS goes up to the end user level, providing the usable software and licensing needed for the end user experience.
Availability & Elasticity
Two main advantages of the cloud are availability and elasticity. These ideas assure constant and ubiquitous access to necessary resources. Availability suggests that so long as there is a resilient internet connection, vital services from your cloud will never go down. Elasticity refers to the ability to "stretch" quick enough to meet present demands as they adjust. Cloud services can be judged by the increments and speed at which demand spikes are satisfied. Both of these factors equate to end user productivity and business availability no matter the time, demand or location. This translates into real world business continuity and uninterrupted service.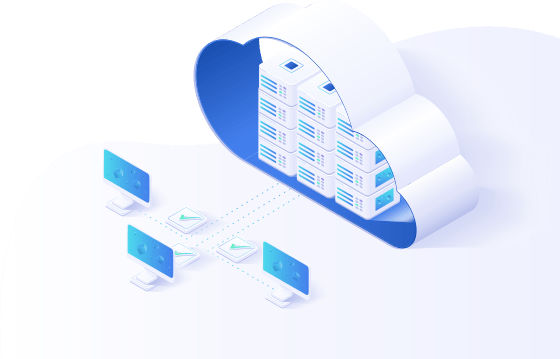 What is the Public Cloud?
The Public Cloud is what most people envision when they hear the term cloud. Public clouds are third party services available to the public as a service. Office365, G Suite and Azure are all examples of public cloud environments. They are on-demand (use when you need,) and scalable (use what you need,) therefore grant all the computing resources needed and nothing more. The disadvantages are unpredictability of cost, less privacy, less control and vendor lock-in. SaaS solutions do not easily integrate with industry specific software. Public clouds are shared among multiple tenants, over the internet and managing data is left to the end user, making the public cloud the least suited for sensitive data requirements.
Why Private Cloud?
Private clouds, on the other hand, are owned or leased by a single client over a private network. Properly managed and secured in the right datacenter, private clouds are well suited for the highest compliance standards. Not all private clouds are created equal, however. Some private clouds share their underlying infrastructure (IaaS) or are supported by overseas technicians introducing data sovereignty concerns. When any data has the risk of residing or being handled by offshore hands, it loses its authenticity as a truly "private" datacenter and is not suited for highly regulated sectors or issues of national security.
Total Cost of Ownership
Whether public or private, the total cost may not be so easy to predict and the trade off from on-premise includes shifting the complexities of owning the IT to the complexities of calculation monthly cloud spend. There is an entire industry built out of tracking, optimizing and predicting Azure spend, for example. Costs such as the number of servers, processors, bandwidth, data and other usages are calculated to determine spend. The one time, $1k cost of a security gateway can quickly become a recurring $5000 annual cost. This reason alone can spook enterprises away from the greater benefits of moving to the cloud as they can't easily assess what their total commitment and cost of ownership will be. Another barrier to entry into the cloud is you own the upfront burden of funding the design, implementation and migration. You also own the long term costs and risks of storage, management, security, compliance and every level of internal support. Is there another option for the small to mid sized business to quickly, securely and productively move to the cloud? Absolutely, we're glad you asked.
Cloudience and CompleteCloud
CompleteCloud is the only platform that combines the best features of a managed private cloud, plus all the thinking, migration and support that makes it happen effortlessly. We provide a pre-planned infrastructure that's customized to your business model, guided by a local MSP and supported by a 100% US based, 24/7/365 technical team. CompleteCloud is one flat, per user monthly fee that never changes. We cover the cost of maintaining your secure internet connection and scaling your physical network/WiFi to meet your growing demands. Use your existing desktops/laptops or we provide lightweight access to your powerful virtual desktops & power user CAD workstations over PCoIP.
No more purchasing servers, network appliances, storage, CAD systems and say goodbye to all major technology refreshes and implementation costs. We stand up all your servers, databases, virtual desktops and resources you need in a more efficient way than doing it from your own on-premise network.
As stable access to the internet has become ubiquitous and will continue to spread with 5G, there has never been a better time to level up in the cloud. CompleteCloud clients have realized a competitive advantage, freeing up resources to focus time and energy on developing & running core business now energized and stabilized by cloud efficiency. Small to mid sized entities can safely shift to a completely cloud managed infrastructure. Economies of scale enabling 100% US based 24/7 support along with defence grade security ensure you can quickly, safely and productively thrive completely from the Cloud.

Completely Managed Private Cloud
A Match Made in the Cloud
We love to work with the following business types:
Highly Regulated Industries
#1 reason companies move to the Avatara CompleteCloud platform is Security and Compliance.
Aerospace/DFARS
Healthcare
Financial Services
Customer Driven Regulations
CAD in the Cloud
Manufacturers utilizing CAD/CAM, Solidworks, Catia, and the like
Engineering companies deploying Civil3D, Bentley systems, GIS software and 100s more
Architecture firms designing with Revit, 3D scanning, VR with Lumion
Construction companies managing massive data sets and mobile workforces
Complex Enterprise Systems
We focus on complexities other IT companies steer away from
Robust ERPs & EMRs with multiple servers
Entities spread across many sites
Highly mobile and guarded workforces
Industry machines ie: CNC, XRay, Merchant, Shipping
Larger entities with sophisticated needs
Switching IT providers, starting a new project or just need support? Call now 855-8CLOUD9 or just reach out below