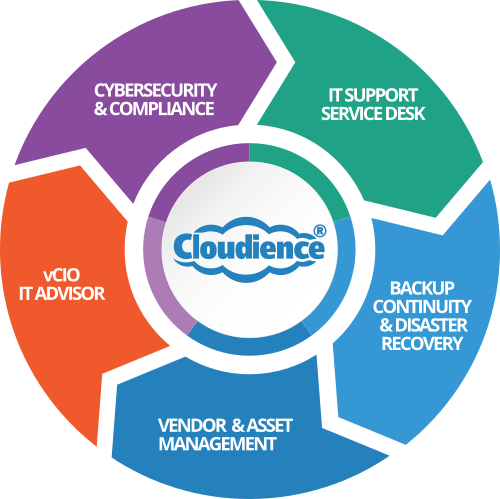 Make the right IT decisions
Meet today's technology needs while anticipating tomorrow's growth. Cloudience gives you a competitive advantage with expert advisors that help roadmap your business for peak performance.
Learn How
Increase day-to-day stability & productivity with rapid IT support, data protection and a well run network.
Learn More
Employ Zero Trust with intelligent detection, response, meeting compliance requirements while maintaining productivity.
Learn More
All the support you need in one place
Hire a single support team instead of a patchwork of vendors and service providers. Call one number or submit one ticket to service all the software and hardware that runs your business.
Switch over seamlessly with streamlined onboarding which transitions all critical services in 1 hour, zero down time & supporting your staff overnight.
Learn More
We have experience in highly complex & regulated sectors such as Healthcare, Biosciences, Automotive, Aerospace, Real Estate & Financial
Learn More
Switching IT providers, starting a new project or just need support? Call now 855-8CLOUD9 or just reach out below