Business Case for IT
PSC Surgical, a surgical center startup group headquartered in Metro Phoenix, planned to open 7 locations including their corporate center and surgical facilities in the Metro areas surrounding Phoenix and Indianapolis. Several properties were purchased and leased from previous medical groups bringing in some existing IT equipment.
Case Study
As Facilities Administrator, Rebekah Wilhelm, along with the team, needed experienced advice in assessing IT needs and designing a network that was able to meet their short and long-term goals. The need was for a secured and operationally efficient IT system allowing staff to work locally or remotely while meeting HIPAA compliance standards. The options were to go with a larger and more expensive IT outsourcing group that did not seem to offer personalized support -or- hire full-time IT staff which would also be costly and difficult to manage. All of this had to be accomplished within an early-stage startup budget.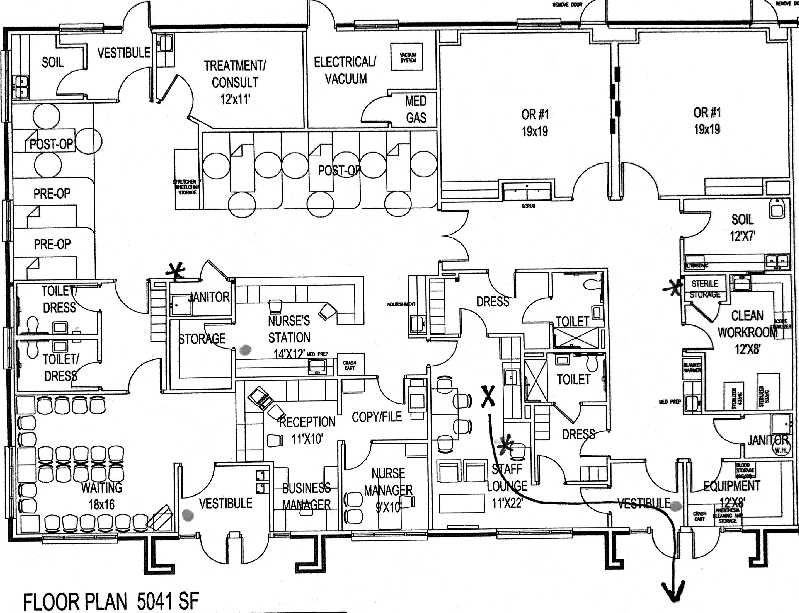 PSC called Cloudience who provided free on-site assessments at each location and flew in their IT Director to meet the team in Indianapolis and go through the properties. Cloudience was able to identify usable technology including firewalls, access points, switches, and cable infrastructure saving thousands of dollars there on the spot. Cost-effective infrastructure & IT design proposals were accepted and implemented at all locations involving the setup of servers, workstations, VoIP phones, copiers, Google Jamboards, EHR and encrypted email accounts. Existing IT firewalls and access points at the Indianapolis center were repurposed. Structured voice and data cabling infrastructure was performed at each location. Segmented networks were configured enabling security, compliance and some locations to securely share their internet connection with adjacent, investor-owned building structures. A point-to-point wireless backhaul was implemented at the Mesa center providing a secured building to building internet sharing.
PSC's technology roadmap was implemented on time and on budget at each milestone

All operational requirements and expectations were met or exceeded including Telecommunications, WiFi, workstations, IT security, office-to-office collaboration, and remote support capabilities operational on day 1
Overall result was a compliant, functional network with 15-25% lower overall monthly costs than the alternative options
"Having a center in Indy that is far away from our corporate office in Phoenix is difficult if you don't have the IT support you need and this has always been an area that Cloudience has made a smooth process for us ."
rebekah's Review
"I have been working with Cloudience for about 4 years . Our company has surgery centers in AZ and Indiana and in both locations I have experienced great service. Having a center in Indy that is far away from our corporate office in Phoenix is difficult if you don't have the IT support you need and this has always been a area that Cloudience has made a smooth process for us . The process of placing a Ticket for help is easy and the response time is great!"